Welcome to the land of a thousand hills and home to some of the most diverse wildlife on earth! Uganda is one of Africa's top safari destinations, boasting 10 national parks and over 100 mammal species. From tracking gorillas in Bwindi Impenetrable Forest to spotting lions in Queen Elizabeth National Park, there's an abundance of adventure waiting for you. Whether you're an avid nature lover or simply seeking a unique experience, this post will guide you through the best 10 safari places to visit in Uganda. So pack your bags and get ready for an unforgettable journey into the wild!
At the edge of the Rift Valley is the Afro-montane rainforest of Bwindi Impenetrable National Park. This 'impenetrable forest' is made up of sloping, mist-covered hills and valleys that are shrouded in one of Uganda's oldest rainforests. The mountain gorilla is Bwindi's main draw. In the park's verdant hills, there are thought to be 300 mountain gorillas living there. About half of the mountain gorillas in the world reside there. In addition to these primate species, Bwindi is also home to baboons, chimpanzees, red-tailed monkeys, blue monkeys, and black and white colobus monkeys. Safari enthusiasts can view this majestic great ape in its natural environment here. In this park, adventurers can go on hikes, nature walks, and bird-watching safaris.
The most visited place in Uganda is Queen Elizabeth National Park. The park's diverse ecosystems, which include expansive savanna, humid forests, fertile wetlands, and sparkling lakes, make it the perfect habitat for ten primate species, including chimpanzees, and more than 600 species of birds. It also supports a variety of big game, including ten different species of big game. Along with having many explosion craters, the region is surrounded by the Rwenzori Mountains, which are covered in snow. The wildlife there includes the African elephant, African buffalo, Ugandan kob, hippopotamus, topi, waterbuck, warthog, giant forest hog, Nile crocodile, leopard, and lion. 95 mammal species and more than 500 bird species call it home. The Rukungiri District neighborhood of Ishasha is well-known for its male tree-climbing lions, who have black manes.3
Some of Uganda's most exquisite and varied tropical forests can be found in Kibale National Park. On an elevated plateau, the northern and central regions are dotted with patches of swamp and grassland. This park is renowned for its 13 different species of chimpanzees, 70 different species of mammals, and more than 375 different bird species. Chimpanzee tracking is Kibale's most well-liked activity, and other excursions include birding safaris. On foot, one can explore. In the rainy season, a Jeep 4x4 is strongly advised. The range in altitude is what causes this diversity of habitats. The Queen Elizabeth National Park (QENP) is close to Kibale, making it simple for tourists to visit both parks.
The most isolated and remote national park in Uganda is Kidepo Valley, but it is also one of the most beautiful, admirable, and unspoiled places on Earth. The Kidepo and Narus rivers cut through Kidepo's rough savannah, which is dominated by Mount Morungole, which rises 2,750 meters (9,020 feet) above sea level. Palm trees can also be seen growing along streams in the Kidepo Valley. Acacia bushes with whistling thorns grow in higher areas. During the dry season, it offers exceptional wildlife viewing, including several species not found elsewhere in the nation.
One of Uganda's most spectacular game parks, Lake Mburo National Park is situated in the middle of a vast, rich acacia woodland. It is situated in the Kiruhura district in the west of Uganda, 240 kilometres (150 miles) from Kampala, the country's capital, and 30 kilometres (19 miles) from Mbarara, the largest city in the area. It is a significant site for biodiversity and is home to some animal and plant species that are unique to Uganda. It is a very special place with a variety of habitats, from open and wooded savannas to forests, lakes, and swamps, to dry hillsides, rocky outcrops, bushy thickets, and bushy thickets.
Murchison Falls National Park lies at the northern end of the Albertine Rift Valley, where the sweeping Bunyoro escarpment tumbles into vast, palm-dotted savanna. The park is bisected by the Victoria Nile, which plunges 45m over the remnant rift valley wall, creating the dramatic Murchison Falls, the centerpiece of the park and the final event in an 80km stretch of rapids. It's the only park in Uganda that contains all five of the Big Five animals. At present rhinos are being re-introduced as they were sadly extinguished from the area by poachers. This park offers birding, fishing, cultural tours, and game safaris, as well as hot air balloon rides where you can see the majestic falls from high above.
Semuliki National Park in Uganda is a captivating destination known for its diverse ecosystem and natural wonders. Located within the Albertine Rift Valley, the park showcases lush tropical rainforests, savannahs, and grasslands. The park is home to a variety of wildlife, including forest elephants, chimpanzees, buffaloes, and monkeys. Bird enthusiasts will delight in spotting over 400 bird species, including the elusive shoebill stork. Cultural experiences can be enjoyed with the local Batwa pygmies, who offer insights into their traditional way of life. Semuliki National Park promises an unforgettable adventure for nature lovers and those seeking unique experiences in Uganda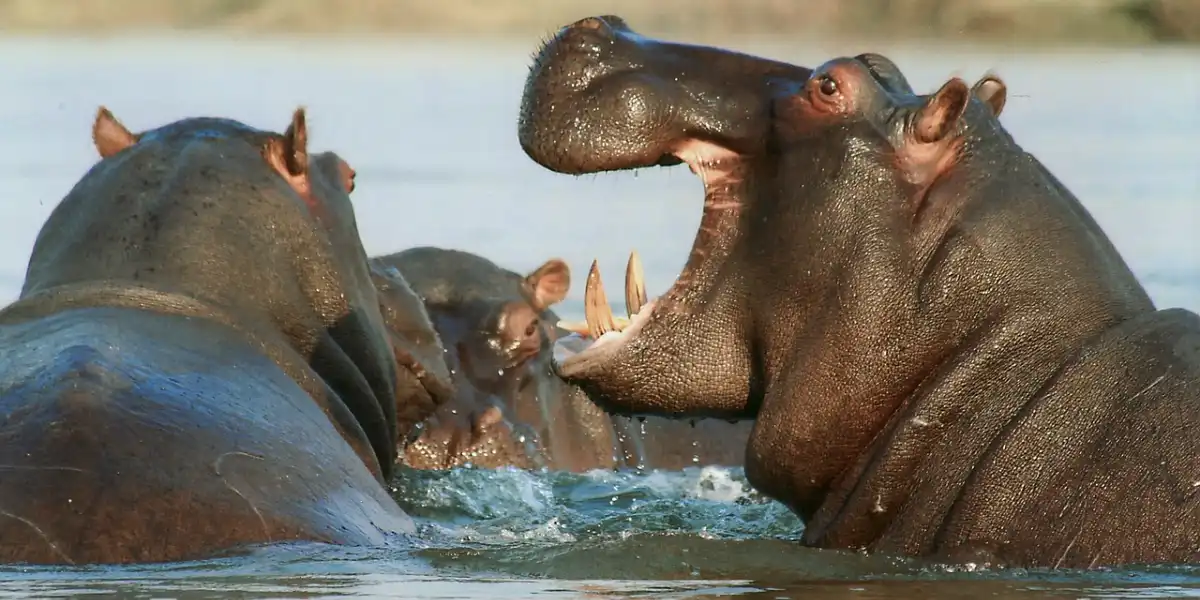 Along the banks of the Katonga River in western Uganda is a wildlife reserve called the Katonga Wildlife Reserve. Its area is roughly 211 square kilometres (81 square miles). The reserve is home to numerous plant and animal species that are specific to wetlands. The terrain of the Reserve is primarily undulating and has various vegetation types. Grasslands, wooded grasslands, woodlands, riverine woodlands, swamps, riverine grasslands, and papyrus are all examples of vegetation. The majority of the region is a mix of savannah and acacia or woodland.
Rwenzori Mountains National Park, located in Uganda, is a majestic destination renowned for its towering peaks and breathtaking landscapes. Commonly referred to as the "Mountains of the Moon," it is home to the Rwenzori mountain range, which features snow-capped peaks, glaciers, and stunning alpine scenery. The park is famous for its unique flora, including giant lobelias and heather forests, as well as its diverse wildlife, such as monkeys, elephants, and various bird species. Rwenzori Mountains National Park provides an extraordinary experience for nature enthusiasts and mountaineers seeking awe-inspiring vistas and challenging expeditions in Uganda.
Mount Elgon National Park, located in Uganda, is a captivating destination known for its impressive volcanic features and stunning landscapes. This national park is home to Mount Elgon, an extinct volcano with the largest volcanic caldera in the world. The park offers diverse ecosystems, including montane forests, bamboo zones, and moorland. Wildlife enthusiasts can spot a variety of animals, including buffaloes, elephants, and various monkey species. Mount Elgon National Park also boasts picturesque waterfalls, caves, and hot springs, adding to its natural allure. Mount Elgon National Park offers a remarkable experience for nature lovers visiting Uganda.
Uganda's safari destinations offer a tapestry of natural wonders, from gorillas and big game to breathtaking landscapes and unique cultural encounters. Whether you seek heart-pounding wildlife encounters, thrilling adventures, or moments of tranquillity in nature, Uganda's safari destinations promise an unforgettable journey filled with awe-inspiring sights and unforgettable memories.