Kenya is home to a wide range of incredible tourist attractions, ranging from magnificent urban centers and gorgeous beaches to overwhelming safari destinations and breathtaking terrains. During the Great Migration, see wildebeest thundering across the savanna in the Maasai Mara; interact with elephants in Amboseli; or be amazed at Lake Nakuru, which is flecked with thousands of flamingos. Ancient tribes such as the Maasai, Kikuyu, and Samburu maintain their traditional customs in these sun-drenched lands, living in relative harmony with the natural world.
1. Maasai Mara National Reserve
The Masai Mara National Reserve is one of Kenya's most popular tourist destinations and the country's most visited game park. The park is well-known for the Great Migration, which occurs when thousands of wildebeest, zebra, and Thomson's gazelle migrate to and from the Serengeti following the rains around Tanzania and Kenya. The dramatic Mara River crossings that occur between August and October as the animals enter Kenya are the most anticipated part of this journey. Hippos and crocodiles swarm in the Mara River. Because of its relatively large populations of lion, cheetah, and leopard, the park is also known for providing excellent predator sightings, particularly during the dry months of December through February.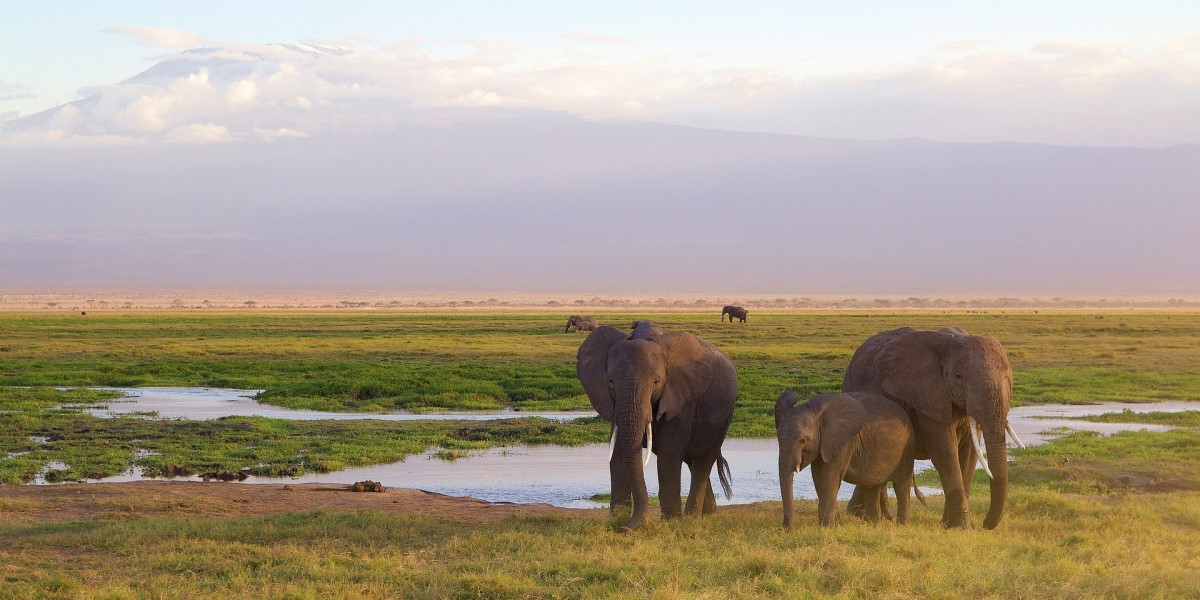 2. Amboseli National Park
Amboseli National Reserve, one of Kenya's best-known tourist destinations, is crowned by Mount Kilimanjaro, Africa's highest mountain. A vast herd of elephants may be seen up close in the reserve, one of the best sites to do so in all of Africa. More than 600 different bird species, giraffes, impala, eland, waterbuck, gazelle, and big cats like lions and cheetahs are among the other animals that are frequently sighted in the park. Amboseli Lake's dried-up bed, wetlands with sulfur springs, savannah, and forests are just a few of the five diverse habitats that nature lovers can discover here.
3. Tsavo National Park
Tsavo, the biggest park in Kenya, is divided into Tsavo West and Tsavo East. Large elephant herds rolling and soaking in crimson dust are a common sight in Tsavo East, making for picture-perfect sights. A lush contrast to the dry plains and providing superb wildlife watching is the palm-fringed Galana River, which winds through the park. The Yatta Plateau, the most extended lava flow in the world, Mudanda Rock, and the Lugard Falls, which pour into rapids and crocodile-filled pools, are some of the area's other highlights. The northern parts of the park feature some of the most breathtaking landscapes, and Tsavo West is wetter and topographically more diversified. Highlights include Chaimu Crater, a fantastic place to watch raptors, Ngulia Rhino Sanctuary, and Mzima Springs, a collection of natural springs with sizable populations of hippos and crocodiles.
4. Samburu, Shaba, and Buffalo Springs National Reserves
The Samburu, Buffalo Springs, and Shaba Reserves are located in an arid region in the far north of Kenya, along the banks of the palm-lined Ewaso Nyiro River. Northern Kenya's Samburu National Reserve is a tranquil national park. The Uaso Nyiro River that runs through it and the blend of grassland and woodland plants draw wildlife to the area. Along with elephants, buffalo, and hippos, this area is home to all three of the big cats: lion, cheetah, and leopard. Numerous Nile crocodiles can be found in the Uaso Nyiro River.
Elsa the lioness, who became well-known through the movie Born Free, was raised by George and Joy Adamson in one of two locations, the Shaba National Reserve. The river's waters are essential for the survival of the wildlife in all three reserves, and many species have evolved mainly to thrive in the dry climate. These animals include Somali ostriches, Grevy's zebras, and gerenuks, a long-necked antelope that stands on its hind legs to reach new sprouts on higher tree limbs.
5. Lake Nakuru National Park
Central Kenya is home to Lake Nakuru, a very shallow lake. Countless lesser flamingos are drawn to the lake's profusion of algae, often in the thousands of thousands at once. Flamingos are one of Kenya's main tourist attractions and are frequently referred to be the world's biggest bird spectacle. One of the soda lakes in the Rift Valley, Lake Nakuru, which makes up roughly a third of the park's area, is overrun with birds.
Some of the creatures you might encounter include lions, leopards, warthogs, waterbucks, pythons, and white rhinos. The environments range from expansive grasslands flanking the lake to cliffs and woods. Around the lake, one can also spot pelicans, cormorants, African fish eagles, Verreaux's eagles, Goliath herons, and hammerkops.
6. Mount Kenya National Park
Mount Kenya is Kenya's highest mountain (5,199m) and Africa's second highest after Kilimanjaro. The view from the peak is breathtaking. Its peaks are capped with snow, and its slopes are covered in forest. Mount Kenya was formed by a series of volcanic eruptions and consists of three glacier-covered peaks. The highest point is Batian, while the next highest point, Nelion, is a more challenging ascent. Although the lowest mountain, Lenana, is considered the easiest to climb, changeable weather might offer difficulties. Take your camera. The breathtaking scenery includes glaciers, lakes, and mineral springs, as well as alpine woodland and dense pockets of bamboo.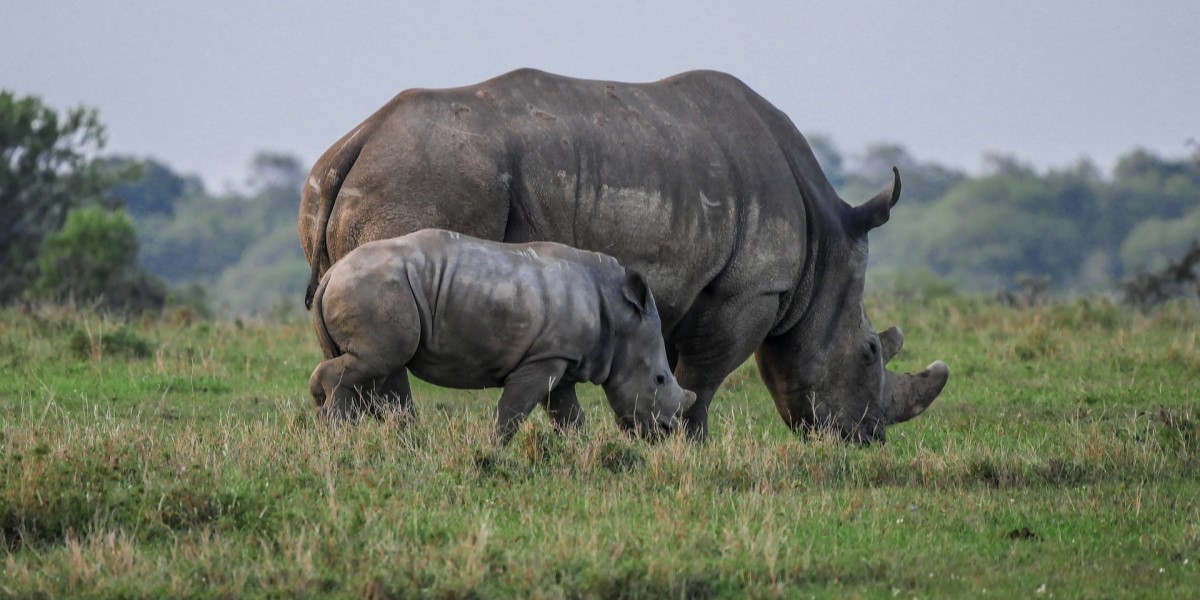 7. Ol Pejeta Conservancy
Ol Pejeta is a wonderful place to learn about the connection between people and wildlife, as well as the issues that the conservation industry faces. Come for the day or stay for the weekend for lion spotting, bush hikes, and night drives. Conservation and sustainability are crucial at this 90,000-acre private game reserve, where you can see the Big Five (lion, leopard, rhinoceros, elephant, and buffalo) as well as other animals like cheetah, hyenas, zebra, and hartebeest - all against the stunning backdrop of snowcapped Mount Kenya. The reserve is arguably best renowned for its northern and southern white rhinos, as well as Baraka, a blind black rhino that lucky visitors may be able to feed.
8. Lake Naivasha
Lake Naivasha, which is a shelter for birds, is located at the highest point of the Great Rift Valley. Here, more than 400 different bird species have been recorded, including African fish eagles, jacanas, white-fronted bee-eaters, and various kingfisher species.
Boating is among the best methods to see animals. Hippos splash about in the lake as giraffes, zebras, buffaloes, and elands graze nearby. Also, keep an eye out for colobus monkeys in the trees. With two extinct volcanoes and the red cliffs of Hell's Gate Gorge, the reasonably priced Hell's Gate National Park, located just south of Lake Naivasha, offers good climbing opportunities and protects a diversity of animals.
9. Aberdares National Park
Aberdare National Park is one of the most fascinating destinations to visit in Kenya, located in the cold highlands along the Great Rift Valley. In addition to being a lush mountainous area with valleys, rivers, waterfalls, and woods, it is also home to some exceptionally rare species, such as the black serval, black leopard, and the eastern bongo, the most elusive antelope in the nation. Elizabeth II learned of her father's passing from this location, making her the new Queen of England; the Treetops Hotel, where she was staying at the time, has since grown to be a well-liked destination for tourists.
10. Lamu Island
Lamu Island, which is a part of Kenya's Lamu Archipelago, has escaped the overwhelming tourism that has afflicted much of the country's shoreline. Lamu Town, the oldest continuously inhabited town in Kenya, dates back to the 12th century and has managed to keep all of its charm and personality. There are often intricately carved wooden doors, coral stone structures, secret courtyards, verandas, and rooftop terraces. There aren't many motorized cars on Lamu Island because there are only alleyways and pathways there, not highways. Donkeys are employed to deliver materials and commodities, and residents commute by foot or boat. Visiting these places is like traveling back in time.
Incredibly diverse and amazing tourist attractions can be found throughout Kenya, from magnificent cities and stunning beaches to challenging safari locations and breathtaking landscapes. During the Great Migration, you can observe wildebeest tearing across the savanna in the Maasai Mara, get up close to elephants in Amboseli, or marvel at Lake Nakuru's flamingo-filled shores. Ancient tribes like the Maasai, Kikuyu, and Samburu continue to practice their ancient traditions while coexisting with nature in these sun-drenched lands.